compress the JPEG image to 20kb using our pi7 image compressor tool. Some web portals require a 20Kb JPEG image as a digital signature or another document. But we all know that the size of a JPEG image is close to about 3MB when we capture it. So, in this guide, we will try to reduce the size of the image with the help of the online Pi7 image tool.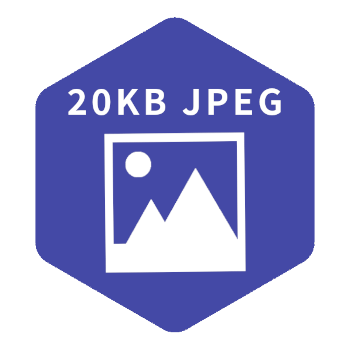 JPEG (Joint Photographic Experts Group) is a lossy format. In JPEG compression we delete some parts of data to reduce image size but this loss is much less. It is a very popular format suitable for digital cameras, email, etc and JPEG is the most common format on the internet.
How To Compress JPEG to 20kb?
You have to take three steps if you are using the Image compressor tool:- Select the image, Mention the size, and Download the compressed image. Pi7 Team, make this compression tool as much handy so that anyone can compress their images without any advanced knowledge. We will cover these steps in detail one by one.
Select A JPEG Image For Compression
First, You have to choose a file if you want to compress a JPEG image to 20kb. You can select multiple images at a time from your PC or mobile device. In mobile, all captured images are in JPEG format and every image is around 3-4MB. Here, You can reduce the size of any large image to 20kb.

As shown in the image above you just have to press the "Select image" button and then a popup will appear where you can select JPEG files.
Enter 20kb In the Image Compressor
You have to enter a size in the input field when you compress a JPEG image to 20kb. The image compressor tool provides a choice to compress the image to the desired size for ex:- 100kb, 200kb. But make sure you enter at least 5kb size. Look at the image given below to understand how it works.

Compress And Download Image
Moving further, now you are at the last step after mentioning the size click on the 'Compress' button. A black overlay will display on the screen containing all information about the uploading percentage. After uploading, the process of compression will start. The image compressor tool will compress your JPEG to 20kb.

After compression, a new page containing the compressed image will appear on the screen. Just click the "Download" button and you're done.
How keep the image size between 20kb and 50kb?
By changing image width and height you can maintain an image size. You can also add lossy compression to the image to get desired size output. Pi7 Team made a tool for resizing image pixels, you can also check it for your requirement.