Compress Image to 50KB
Welcome to Pi7 Image Tool – Your Reliable Solution for Compressing Images to 50KB!
Struggling to meet the 50KB image size requirement for official document submissions? Pi7 Image Tool has you covered! Our user-friendly tool is specifically designed to help you effortlessly compress JPEG images to the desired 50KB size, making it an excellent choice for government portals, job applications, and academic admissions.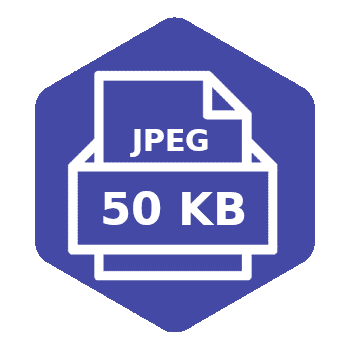 Why Choose Pi7 Image Tool for 50KB Compression?
Perfect for Official Use: Pi7 Image Tool is your go-to solution for resizing personal documents like Aadhar cards and application photos to meet the strict 50KB size mandate.
Simple Process: Whether you're applying for a job or submitting a university application, it's as easy as uploading your image and indicating the desired size (50KB) – Pi7 Image Tool handles the rest.
Preserve Image Quality: Document clarity is paramount. Pi7 Image Tool employs advanced algorithms to maintain image quality while reducing file sizes.
User-Friendly Interface: No need for technical know-how. Our tool boasts an intuitive interface for a seamless experience for all users.
Free and Convenient: Why pay for image compression services? Pi7 Image Tool offers this vital service absolutely free, accessible right from your web browser.
How to Compress Images to 50KB:
Upload your image in box given above.
Specify the target size as "50KB."
Click "Compress Image".
Download your resized image, now ready for hassle-free official submissions.
If you need to compress images to larger file sizes, check out our other tools:
Conclusion:
Empower your document submissions with Pi7 Image Tool's easy and effective image compression. Ensure your personal documents meet government portal standards, maintaining quality even at 50KB size. Simplify your official processes today with Pi7 Image Tool!
Experience Effortless Compression – Try Pi7 Image Tool Today!
Streamline your document submissions by compressing images to 50KB using Pi7 Image Tool. Join numerous others in simplifying their official procedures.
Subscribe Us On Youtube
Suggest Us New Tool
Do You Need any New Tool For Your Work? Suggest Us & We Will Try To Implement That Tool In Website.