With the Pi7 photo compressor tool, You can compress a JPEG image up to 40KB online. It is very easy to reduce the size of an image with this tool. Just select the image and enter the size of 40kb in the input field above. You can also enter any desired size for ex 30kb, 20kb, etc.
In this guide, we will take a look at the steps to use the photo compressor online tool to reduce the image size to 40kb.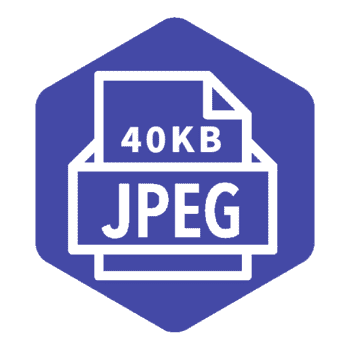 Because JPEG images use lossy compression, they become easy to upload and download from the Internet. The size of JPEG files is much smaller compared to other formats like PNG, HCIF, etc. JPEG files are mostly used for internet, email sharing, and photo editing. Digital cameras also use this format to capture photos.
Use Pi7 Photo Compressor To Compress JPEG Image to 40kb
In 4 steps you can compress a jpeg image to any desired size. Just upload an image and download the compressed image in a few seconds. Follow the steps given below:-
Upload an image to the Pi7 photo compressor.
Mention 40kb in the input field.
Click on the 'Compress' button.
Finally, Now you can download your compressed image.
In the same way, the other best option to compress JPEG image size to 40kb is by resizing image pixels manually. Most online portals use validation like:- minimum size of 20kb and a maximum size of 40kb for uploading a JPEG image. In fact, sometimes it becomes complicated to maintain JPEG size. But with our Image Reducer tool, you can do it easily. There you can reduce image size manually to 40kb, 100kb, or 200kb.
How long does it take to reduce the size of a jpeg image?
Well, timing depends on the method you use to compress the image. But if you use the Pi7's image compression tool, you can compress a JPEG image in 5 to 10 seconds.
How to compress a JPEG file to a specific size?
You can compress a JPEG file to a specific size like 40kb by changing the pixel size of the image and applying lossy compression. But, you can use the Pi7 image tool to compress JPEG. Some helpful guidelines are provided below:-
we hope you will find this guide helpful, Thank you.