Crop Image Online
Welcome to Pi7 Image Tool, your trusted online solution for cropping images with ease. If you're looking for a simple and efficient way to tailor your images to perfection, our online image cropper is here to assist. Whether it's for web design, social media, or personal projects, we've got you covered.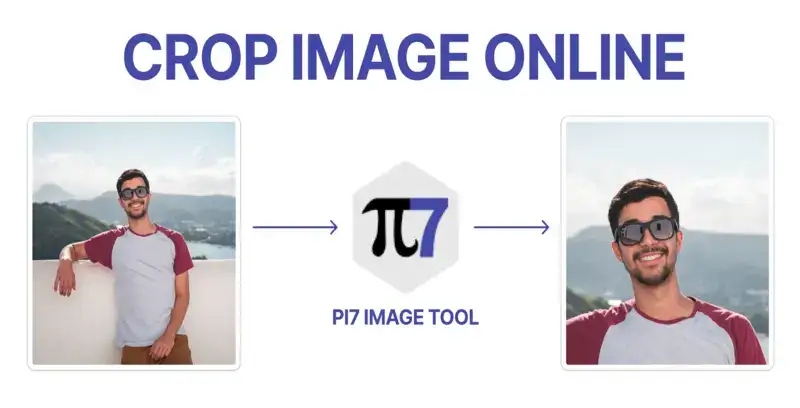 How to Crop Images with Pi7 Image Tool:
Upload Your Image: Begin by uploading your image using our straightforward upload feature.
Adjust Crop Area: Use our intuitive cropping tool to select the desired area of your image.
Fine-Tune: If needed, make precise adjustments to the cropping area by dragging the handles or entering custom dimensions.
Crop: Click the "Crop" button to complete the process.
Download Cropped Image: Once the cropping is complete, you can easily download your perfectly cropped image.
Why Choose Pi7 Image Tool for Online Image Cropping?
Efficiency: Our tool is designed for quick and efficient image cropping, saving you time and effort.
Precision: We provide precise control over your cropping area, ensuring your images look exactly as you envision.
No Installation Required: Pi7 Image Tool operates entirely online, eliminating the need for software downloads.
User-Friendly: Our intuitive interface makes image cropping accessible to users of all levels.
Table: Image Cropping vs. Image Resizing
| Criteria | Image Cropping | Image Resizing by Pixel |
| --- | --- | --- |
| Purpose | Adjust composition and focus | Modify dimensions precisely |
| Resulting Quality | Preserves original quality | May require quality adjustment |
| Editing Flexibility | Modify composition | Modify dimensions |
| Use Case | Web design, social media | Pixel-perfect resizing |
Conclusion:
Image cropping is a breeze with Pi7 Image Tool. Our online image cropper streamlines the process, ensuring your images are tailored to your exact specifications. Experience the convenience and precision of image cropping with us today!
Crop your images effortlessly at Pi7 Image Tool.
Note: Don't forget to explore our Resize Image by Pixel Tool for precise image resizing.
Subscribe Us On Youtube
Suggest Us New Tool
Do You Need any New Tool For Your Work? Suggest Us & We Will Try To Implement That Tool In Website.