Most online websites don't allow you to upload large images. That's why you need to compress a JPEG image to 100kb. The reason for this is that large images take time to load the images and also cause server-side storage issues. Almost all government portals accept jpeg images that are less than 100 KB in size. Sometimes it becomes a problem to reduce the image size to 100kb while maintaining it's quality.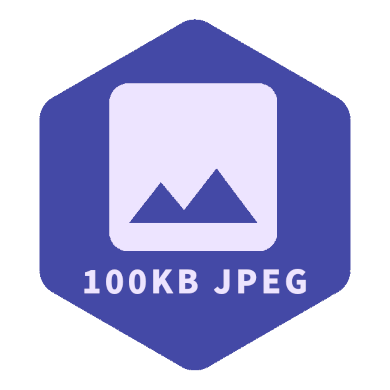 But here is a solution, the Pi7 team made an Image compressor that allows you to compress an image to 100kb, 200kb, 300kb, and any desired size. Here, we will take a look at the usage and working of the Image Compressor tool.
How To Compress JPEG To 100kb?
Now, The question arises of how we can compress an image to 100kb. The answer is that simple, Just follow the 4 steps given below.
Upload An JPEG image for compression.
Enter 100kb Size in the input box.
Click on the "Compress Image" button.
Done! Download Compressed Image.
You can also use this online version of Pi7 Image Compressor to compress a JPEG file to 100kb.
Where You can use a compressed image?
Now, You know how to compress a JPEG image to 100kb. Do you know where else you can use that compressed image? In India, almost every online admission portal, jobs portal, and e-booking portal required a compressed image during online form submission.
Suppose you need to upload your adhar or pan card on a portal. If there are limitations on size for uploading an image then, you have to compress it manually and our Image Compressor tool can help you. Just upload an image and download an image whose size is less than 100kb.
You can also see our "compress jpeg to 200kb" guide for compression under 200kb.
YouTube guide for reducing image size.
If this guide still doesn't help, We've also prepared a YouTube tutorial to compress JPEG image size to 100KB. you can watch it below:-
Are my JPEG files secure?
Yes, if you use the Pi7 image tool, your JPEG files are protected on our server. All JPEG images are removed from the server after a certain compression time.
Can resizing an image help reduce JPEG size to 100KB?
Yes, by changing the height and width of the image, you can reduce the jpeg size to 100kb. Otherwise, you can add lossy compression to the jpeg to reduce the file size.
We hope you will find this guide helpful.