Compress PNG To 100kb - Pi7 Image Compressor
If you want to compress PNG to 100kb, then we can help you. Here, In this article, we will discuss how to reduce the size of a PNG file to under 100kb online. With the help of Pi7 Image Compressor, we will try to compress the PNG file step by step.
PNG files are quite good for storing web graphics, digital photos, and transparent background images. The PNG format is widely used, especially on the Internet, for storing images.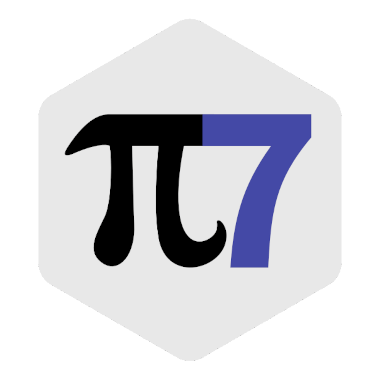 This is a powerful online tool that allows you to dramatically reduce the size of your PNG photos to 100kb while maintaining high quality with no difference before and after compression.
How To Compress PNG to 100kb?
The Pi7 Image Compressor tool makes it easy to reduce PNG size to 100kb. Just upload an image and press a button. Follow the below steps to compress PNG:-
Upload a PNG file from your PC / Mobile.
Enter 100kb size in the input box above.
Click on the 'Compress PNG' button.
Done! Download the compressed image.
If your image type is JPEG, you need to convert it first. You can use a "PNG converter" for conversion, only then you can compress PNG to 100kb.
Use Of compressed PNG files
Logos
You can compress a PNG file to 100kb and then use it as a logo. The PNG format supports transparent backgrounds, so we can use PNG files for the brand logo. Because an image with a transparent background looks attractive on color pallets.
Passport Size Picture
Because of the transparent background, we can upload user images to online portals. But first, we have to compress PNG to 100kb.
Charts and Graphics.
PNG files use lossless compression. Therefore, a PNG file contains all of the original data after its compression. This makes PNG ideal for detailed graphics and maps on web pages, as none of your important information is lost.
Why compress PNG files?
You have to compress png to 100kb if you want to upload it on governmental sites or other platforms. Because, on some websites, there is a validation of the size of PNG files, you can upload only that PNG file whose size is under 100kb.
Subscribe Us On Youtube
Suggest Us New Tool
Do You Need any New Tool For Your Work? Suggest Us & We Will Try To Implement That Tool In Website.